This free mini course is for mamas who are either pregnant or in the early days of motherhood.
Do you have anxious thoughts about pregnancy, giving birth or how

your life

will be affected by having a baby?
Are you feeling nervous, stressed or overwhelmed?
Are you trying to do the best for your baby, but worrying that you're not prepared enough?
If you answered yes to any of these questions, this mini course is for you! After completing it, you will:
Have resources to tap into your intuition;
Be better able to deal with what motherhood throws at you;
And be well on your way to becoming a mama who trusts her intuition and who feels on top of things, even when the going gets tough!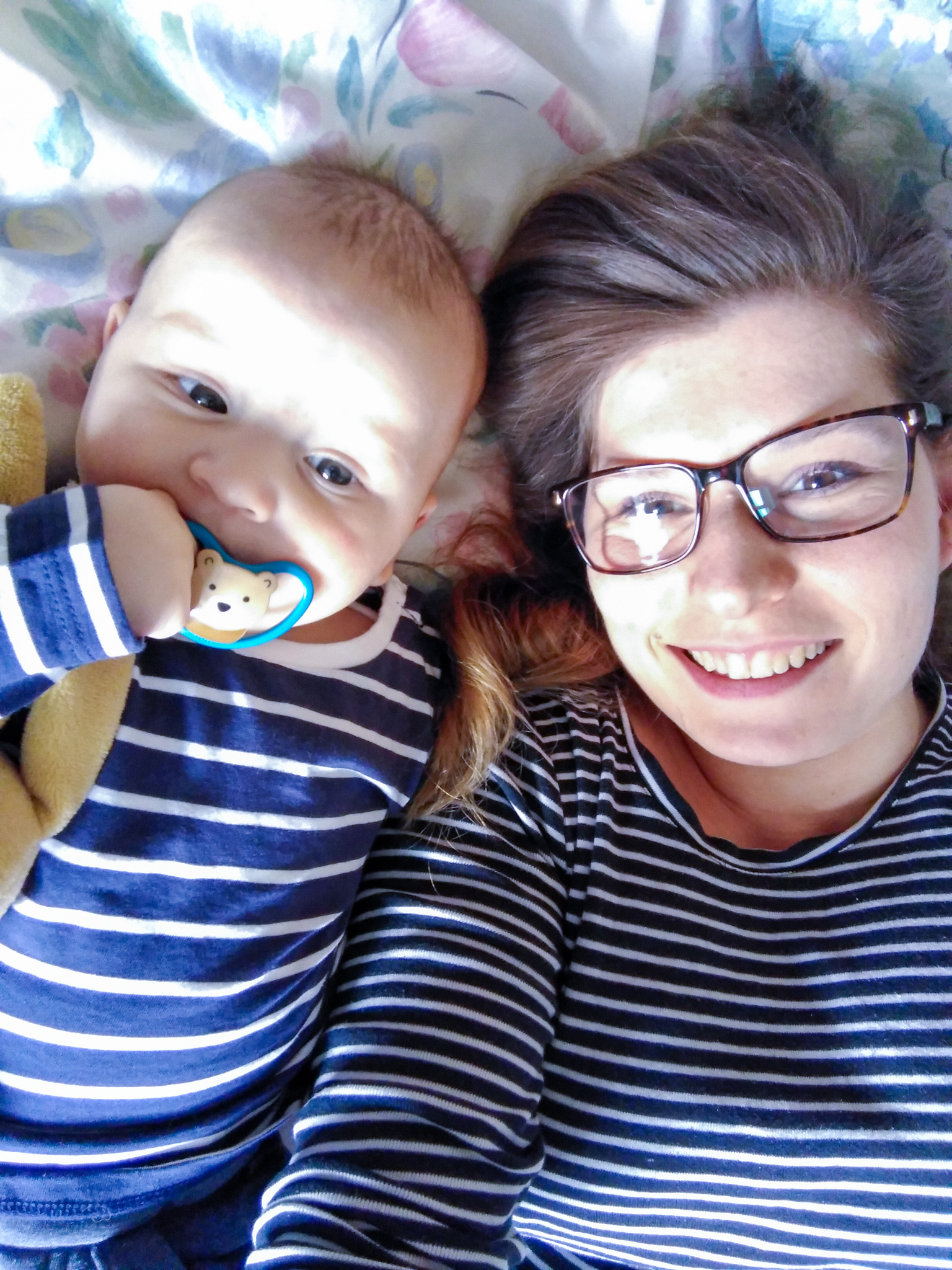 Jessica, your teacher on this mini course:
👪 I am a beginner mama, learning and sharing along the journey! Our little man was born in December 2019 and we're now in a good groove after a rocky start. I'm engaged to "Daddy" and we're planning our wedding for May 2021 (while renovating our house + raising a baby, eek!).
💖 I'm interested in personal growth, motherhood, interior design, style, wellbeing and making the world a better place. I write about all of these topics on my Living the Goodenough Life blog. You can find what I'm up to, including a few freebies here.
🍕 I believe what we eat is the foundation of health, so I eat a plant-based diet. I believe in balance too: I'd say my favourite food is either pizza or sushi! I used to mainly consider myself a runner, but yoga took over while I was pregnant and now I'm very much enjoying strength training.
☕ Other than that, I am a coffee (with oat milk!) enthusiast. My favourite TV show is Pretty Little Liars and now that I've watched all of it, I haven't found anything to replace it! I listen to quite a few podcasts and generally have several books on the go - you can check my recommendations on my blog.
🌍 Random fact: I now live in the United Kingdom, but I grew up in France. I've lived in four other countries for my studies: the United States, Italy, Belgium and Brazil. A big hello to you if you're from any of those places!
Course Curriculum
Available in days

days after you enroll

Tap into your intuition & reduce overwhelm
You're one week away from becoming a No Drama Mama, so what are you waiting for?